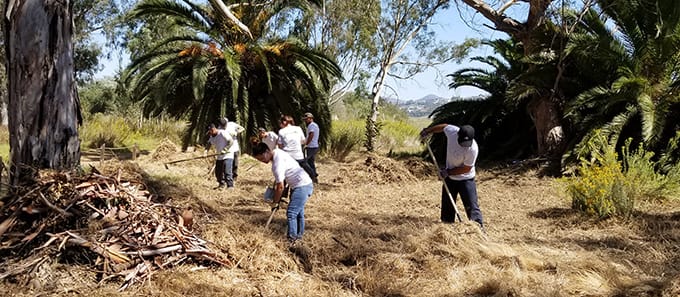 Preserving the Batiquitos Lagoon with Park Hyatt Aviara
Park Hyatt Aviara Resort, Golf Club & Spa peers out on the vibrant green Aviara Golf Course, California's rolling hills, and a beautiful body water—the Batiquitos Lagoon.
But it wasn't always cared for as it is today. In 1983, the lagoon was filled with trash and the land was at risk. That's when a group of concerned citizens stepped forward to form the Batiquitos Lagoon Foundation. That same year, the land was designated the Batiquitos Lagoon Ecological Reserve by the California Department of Fish and Wildlife.
It remains one of California's few remaining wetlands. Today, the reserve's 544 acres and its inhabitants—birds, fish, insects, mammals, and more—are still cared for by the Batiquitos Lagoon Foundation, run by volunteers, some of whom are from Park Hyatt Aviara Resort, Golf Club & Spa.
The donation from Hyatt Community Grants will go toward restoring the land, maintaining the reserve's two miles of walking trails, educating trail users, and providing equipment.