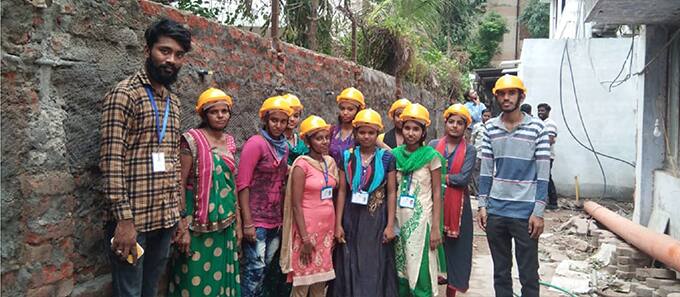 Providing youth vocational training in over four areas
Saath's mission is to make human settlements equitable living environments where all residents and vulnerable people have access to health, education, essential infrastructure services and livelihood options, irrespective of their economic and social status.
Hyatt Regency Ahmedabad supports Saath by hosting movie screenings,health clinics at the hotel, and soap donation drives for children as they do not have access to basic sanitation.
The Hyatt Community grant will provide vocational training to 90 underprivileged youth in the slums of Ahmedabad through Udaan. Saath provides the youth vocational training in the areas of computer education, personal care and beauty parlor services, retail management, and gets them placed in sectors for employment.