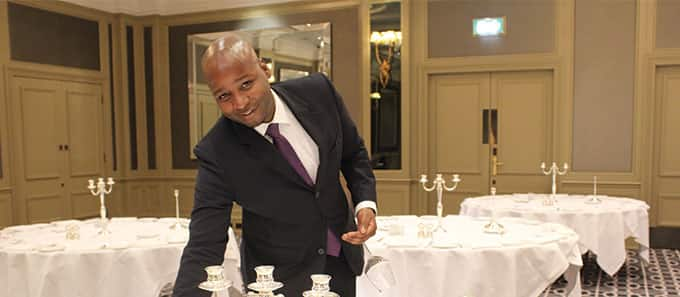 From Galvin's Choice to Team Leader-Events, Hyatt Regency London- The Churchill
Dean was referred to Galvin's Choice by his university tutor as a promising opportunity to pursue a career in hospitality. His family also supported him as he was welcomed into the program.
Dean's introduction to Hyatt began with a one-month work experience in October 2014. During this time, he was able to explore the various departments. After his experience, he was offered a position with Hyatt Regency Churchill and worked in this capacity for eight months. In August 2015, he became a full-time employee as a waiter and was then promoted in November 2016 to Team Leader in Events. 
"Working at Hyatt Regency London- The Churchill feels like being surrounded by family all day. I have the privilege to work with a fantastic team, and the people I have met along the way were always supportive and very respectful. I created a very strong bond with the people here, and I have always enjoyed being a Hyatt colleague."