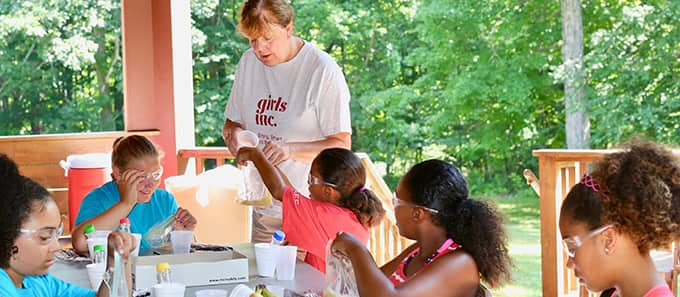 Discovering STEM Fields with Cranwell Spa & Golf Resort  
Thanks to Hyatt Community Grants, Gladys Allen Brigham Community Center, an affiliate of Girls Inc., will bring a long-time goal to life in 2018—the launch of Eureka! A term for celebrating discovery and realization, Eureka! will be a multiyear program providing girls ages 12 to 18 the opportunity to explore careers in STEM: science, technology, engineering, and math.
As part of the program, girls will take field trips to Cranwell Spa & Golf Resort to discover STEM fields in hospitality: how a chef uses a mix of math and chemistry to transform recipes into meals; how an aesthetician's understanding of anatomy, physiology, and histology leads to restorative facial and body treatments; how an IT technician uses systems and technology to keep a hotel operating. Such field trips to Cranwell Spa & Golf Resort, which Hyatt acquired as part of Miraval Group in January 2017, are just part of the program.
Eureka! will kick off with summer camp and continue throughout the school year. To cap off the program, participants will turn all they will have learned into action in paid internships. But, of course, for these girls, this is just the beginning.