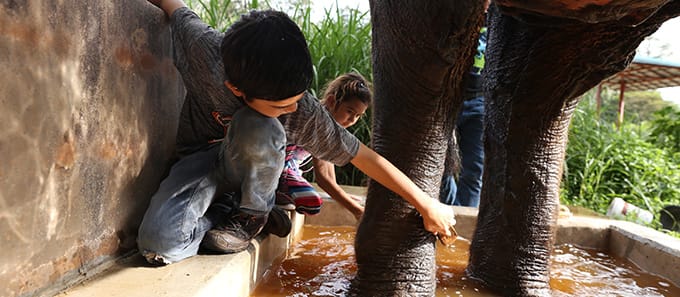 Protecting Wild Elephants with Grand Hyatt Erawan Bangkok
Thailand is home to less than 3,000 wild elephants, a number that's been dwindling over the past century. The nonprofit known as the Thai Elephants Research and Conservation Fund (TERF) is trying to change that through conservation efforts. The organization researches the animals, acts as a mediator between local farmers and wild elephants, and promotes the general well-being of Thai elephants.
The latter is where Grand Hyatt Erawan Bangkok comes in. For the past three-and-a-half years, through Hyatt Community Grants, the hotel has been able to support TERF in its various efforts, from providing food and medicine for the elephants to building shelters and providing wages for the elephant caretakers, known as mahouts.
Through fruitful partnerships like this one, wild Thai elephants can continue to thrive.