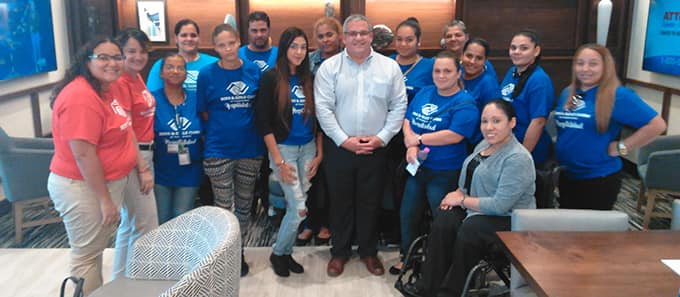 Training in Hospitality with Hyatt House San Juan
After school, girls and boys ages 6–18 head for one of the 13 clubs that comprises Boys & Girls Clubs of Puerto Rico. For many kids, the club is their second home.
Here, they get tutoring and homework help and participate in art classes and sports programs. In the process, they're discovering who they are, developing essential leadership and career skills, and learning about the opportunities and possibilities that await their future. 
Through Boys & Girls Clubs of Puerto Rico, kids receive employability training (like soft skills and interview skills); learn about entrepreneurship by developing an idea, then pitching it; and industry-specific training. In support of hospitality and tourism, Hyatt House San Juan teaches weekly hospitality courses about food and beverage, housekeeping, resume-writing, and job-interviewing to Boys & Girls Clubs of Puerto Rico participants.
The Hyatt Community Grants program will power program specifically for careers in tourism, offering training and experiences to build necessary skills for employment in the tourism industry—a major source of revenue for Puerto Rico.
This isn't the first time Boys & Girls Clubs of Puerto Rico has been a Hyatt Community Grant recipient. Last year, the program was honored for its work with Hyatt Place San Juan; this year, the nonprofit was chosen for its work with Hyatt House San Juan, making it the first time a nonprofit has received a grant two consecutive years.