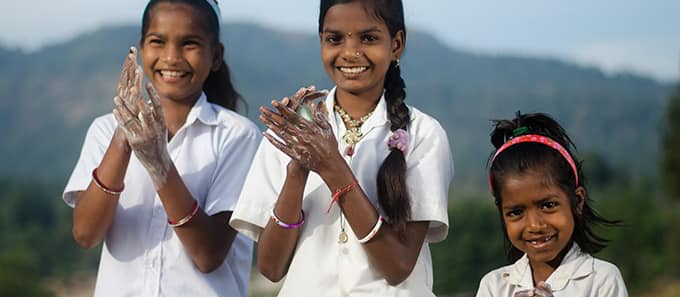 Facilitating Good Hygiene with Hyatt Regency Mumbai
The nonprofit called the Sundara Foundation aims to reduce preventable hygiene-related diseases and deaths in children and women, in vulnerable populations. The Sundara Foundation spreads awareness through intensive hygiene education, female empowerment, and local involvement.
That's where Hyatt Regency Mumbai plays a role. Sundara Foundation collects and recycles used bar soap from five-star hotels in Mumbai. Foundation staffers have distributed more than 35,000 bars of recycled soap to children in slums and tribal schools. Each month, Hyatt Regency Mumbai donates 60–70 kg (that's 132–154 pounds) of used soap to the Sundara Foundation.
There has been an increased rate of hand-washing reported in the communities that they work in. Better yet, children report fewer issues with their hands pertaining to dry skin, itching, and rashes. Stomach-related diseases including dysentery have also dropped.
Hyatt Community Grants will make it possible for this program to increase the quantity of soap bars collected and the health protection provided to children and women.